How it works
It takes just a few minutes to submit a B2B debt collection request online. If your business has several outstanding debts, you can submit and monitor them all using our convenient online debt recovery system.
Simply follow the steps below.

Everything you need to know is right here in our FAQ section.
______
Step 1 – Get an obligation-free quote
---
Provide your company's and your debtor's info
All we need is your company's name, the name of the company that owes you money
and the details of the outstanding debt.
Get your free quote
Our pricing is crystal clear and all potential costs are displayed beforehand. Once the introduction fee is paid, our success fees are only charged upon recovery, so there are zero hidden costs.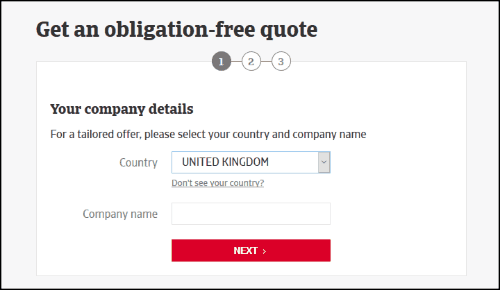 Step 2 – Place your debt collection case
---
Accept your quote
If you are happy with the quote, simply accept it to start placing your collection case. You will need to provide more details regarding your company's and your debtor's first point of contact.
Add supporting documents
These include invoices, credit notes, payment reminders and other records of communication with your debtor. The more you provide, the stronger your case becomes.
Confirm the collection of your debt
After you agree to our terms and conditions and pay the introduction fee, our international network of professional debt collectors will immediately start local collection activities.
Step 3 – Keep track of the progress
---
Stay updated 24/7
From receiving status updates via email, reviewing collection activities to getting in contact with your account manager, our online platform provides an intuitive dashboard that allows you to monitor your recovery case closely.
Manage invoices online
There are usually two occasions when you receive invoices from us. The first occasion is when you place your debt collection case: we will send you an invoice regarding the introduction fee. This is a one-time fee per debt collection case. The second occasion is upon debt recovery: we will send you an invoice regarding the success fee applied to the recovered amount. In both occasions, you can view and download the invoices by logging in to your debt management dashboard.
Place new cases anytime
You can place new collection cases while we work on your current case.
Our goal is to successfully collect all your debts so that you can focus on your core business!

Start collecting now
Don't let your business suffer, place your B2B debts for recovery now.
Let us focus on international debt collection - whilst you focus on your core business.